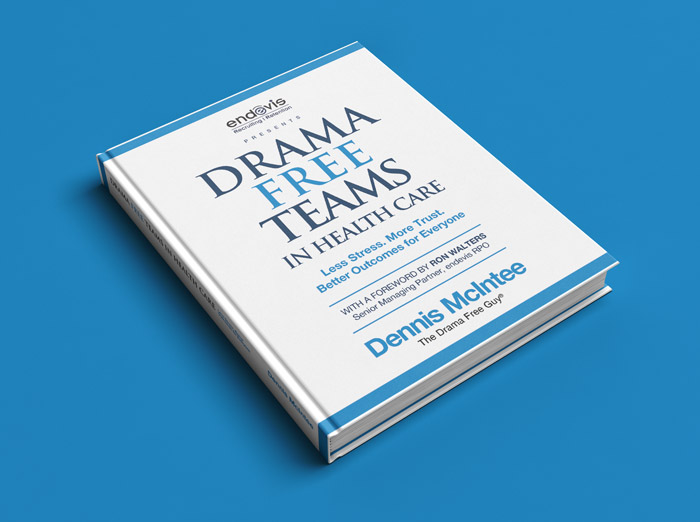 Tired of dealing with the Drama?
Learn the 8 strategies for Less Stress, More Trust and Better Outcomes for everyone.
Drama Free Teams in Health Care
Healthy high-performing teams don't just happen: they're built.  Here is your blueprint.  In Drama Free Teams, Dennis unpacks the 8 strategies to eliminate the drama.  Dive deeper into the concepts by listening as Dennis shares insight into each of the 8 strategies from Drama Free Teams.
About Dennis McIntee

Dennis McIntee (aka That Drama Free Guy) travels extensively working with leaders to uncover constraints and build roadmaps for growth to increase their bottom-line performance. As expert in creating drama-free teams, he assists leaders in leveraging their time and resources more effectively through strategic planning.   Learn More »
Creating Drama Free Teams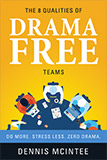 The 8 Qualities Of Drama Free Teams will give you the tools you need to accomplish more in less time. This practical handbook shows you 8 different leadership strategies you can use today to see immediate changes in your organization. You Don't Have To Tolerate The Drama »

Speaking
Every audience and event coordinator can count on a dynamic experience. Dennis is committed to delivering specific, actionable ideas to impact today's progressive leadership conferences, health care organizations, or sales meetings. Check My Availability »
Coming off a holiday break and time with family, I couldn't help but recognize the creativity and rejuvenation that took place in my mind and soul. We are constantly preaching the importance of white space and setting time for play, but in today's Mojo, I really want to stress one key element of my time away.
Updates from Dennis
Receive free resources and tools to help make you and your great company get even better!